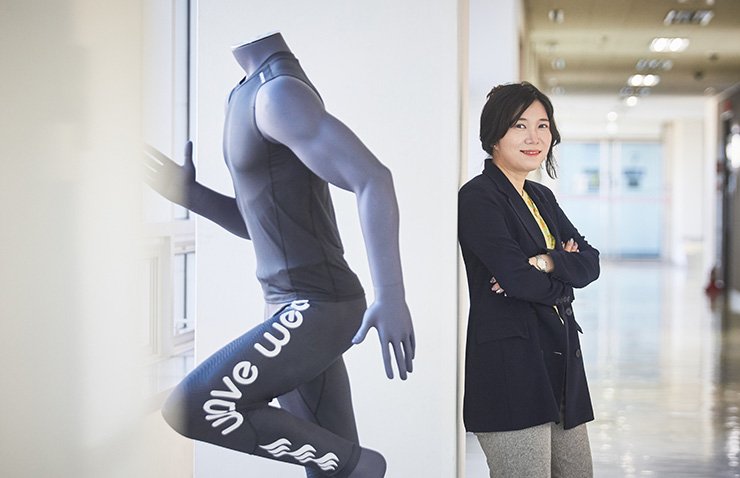 <Sports Medical Startup Story> . 
Wave Company's WaveWear is ergonomic sports taping performance wear created with specially developed material based on the data for optimal combination of taping and compression.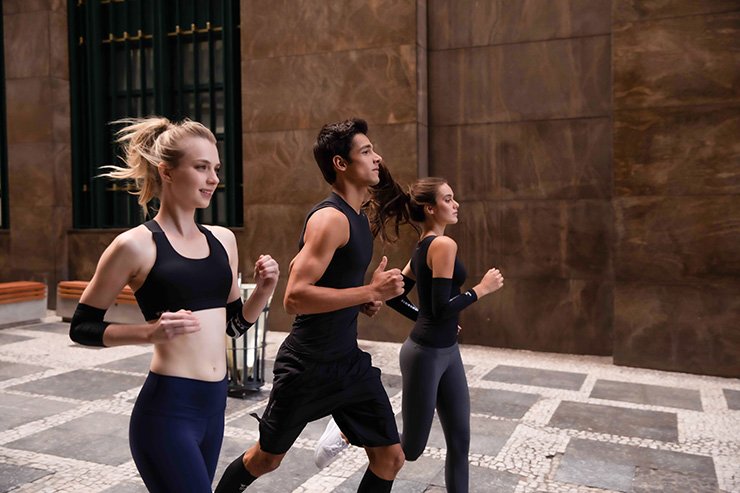 Here is the interview with Nancy Cho. 
Please introduce me about WaveWear
"In large categories, it belongs to the sports medical area. The concept is a brand that provides a healthy and safe lifestyle to the people that love to workout and exercise. Adhesive bio-silicone is applied inside of the apparel to provide performance improvement and faster recovery in our apparel and sleeves. Our BI embodies the image of 'New wave of technology and design."
What drove the sports medical category? Why apparel? 
"After graduating from college, I started the business of importing and distributing sporting goods in 2010. I majored in bioenvironmental technology. And I am a die-hard fan of Liverpool FC. I am a big fan of English Premier League and have watched a lot of games and related content. I found out many players use sports taping. I got interested both as a fan and a business person." 
Her hobby turned into her business. Back then there weren't many products made in Korea so she started importing them. Main product was kinesiology tapes. Demands were higher than expected. Imported goods did not include Korean instructions. There were a lot of inquiries. 
Nancy said, "I really felt that good customer service is important." Nancy made a detailed brochure with instructions and included in the package. Good product, nice pricing, and detailed instructions led to more customers. The company started from importing and B2C sales and now expanded to B2B sales and manufacturing. 
WaveWear is founded by co-founders Nancy Cho and Sangchul Lee. Nancy is the CEO and Sangchul is the CTO.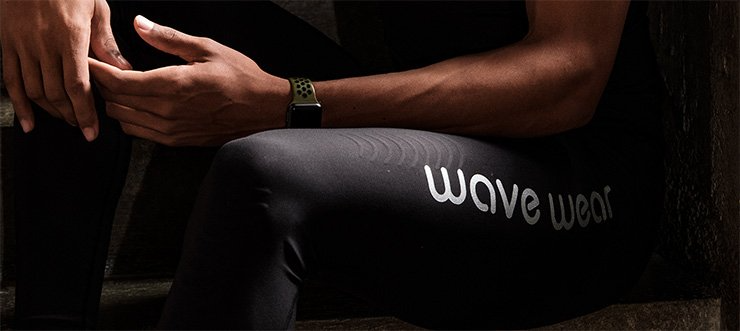 Do you still maintain the importing business? 
"Yes. We pour our revenue from importing to the R&D. It generates stable revenue. That is why we are able to develop products." 
We were surprised by your presentation on the Demo Day. Companies developing materials and manufacturing end products are hard to find.
"We started to develop the products in 2011. I guess I was really confident after years of experience in importing business." 
How was the R&D process? Any difficulties?
" Well, the cost of production and R&D was the challenge. We really wanted a finished product with excellent quality. We ended up spending 6 years on R&D. It was difficult to hire and maintain the researchers in the beginning. It's been stable now. Average years of service is over four years now." 
You told us about the ISPO Munich. What did you experience? 
"Thankfully, we received a lot of attention. There were offers of purchasing our technology. But we really believed in our vision." 
In 2018, Wave Company launched the sleeves, first of WaveWear product line up. New products of the 2021 spring/summer season that collaborated with Eider just launched on Wadiz, a crowdfunding platform.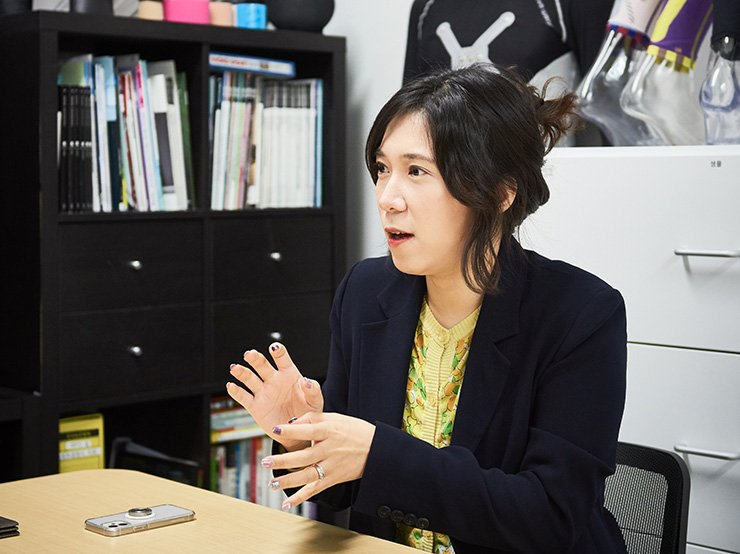 WaveWear is durable and convenient taping apparel. It's a combination of taping and compression wear. The idea comes from the fact that taping is difficult and not reusable. 
We asked about the durability of her products. 
Nancy said, "We get the questions about durability very often. Simply the silicone will not come off  the fabric because the silicone is interlocked with the fabric fiber. We have done the washing test. The fabric would be damaged before the silicone comes off. We are confident about durability." 
She said, "By properly wearing WaveWear, you can reduce lactic acid accumulation that causes muscle fatigue, prevent injuries, and improve performance."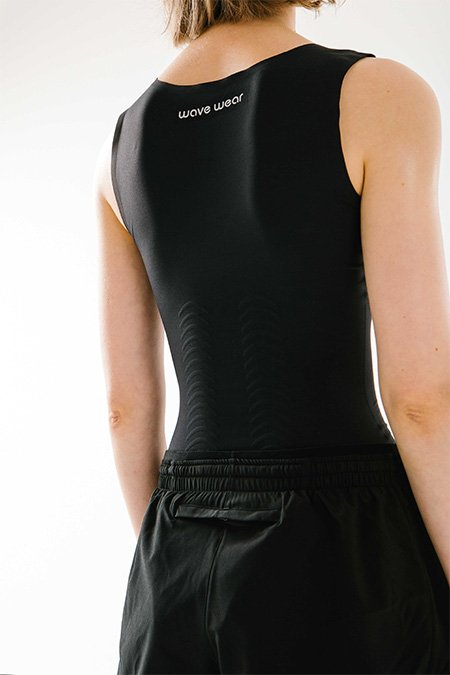 We asked the last question.
What is the next step for Wave Company?
"We are moving on to the small batch production method. We will diversify our product line up by applying different taping patterns for different purposes. We are working on diving suits with taping support and cycling suits. We are also developing athleisure lineup. Our international sales are increasing. Buyers from different parts of the world are contacting us, which is really encouraging."