Asan FC Defender
188 cm | 78 kg
 @0x0o_o0x0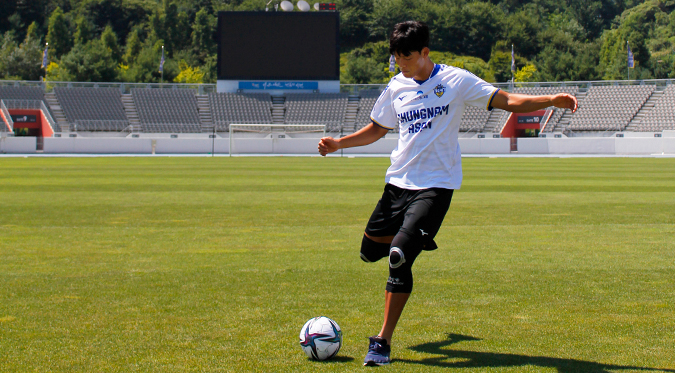 What do you think is the charm of soccer?
All sports coexist in soccer. The stadium is a busy place.
I think that's the biggest charm.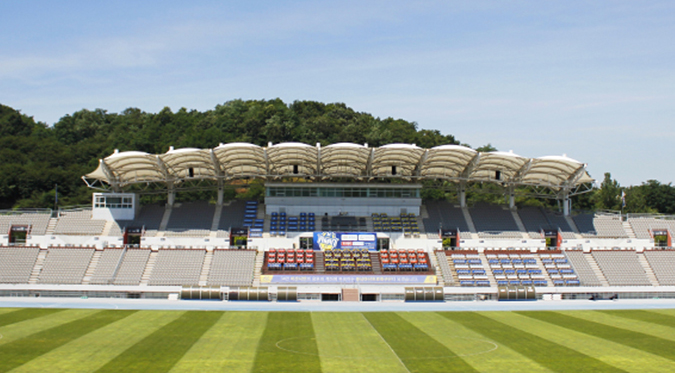 I want to talk about Asan FC's strengths or other team's strengths, what's the difference?
Our team is closer to each other than the other team. 
The distance between seniors and juniors is also close. That's what the director emphasized which is why the team atmosphere is positive.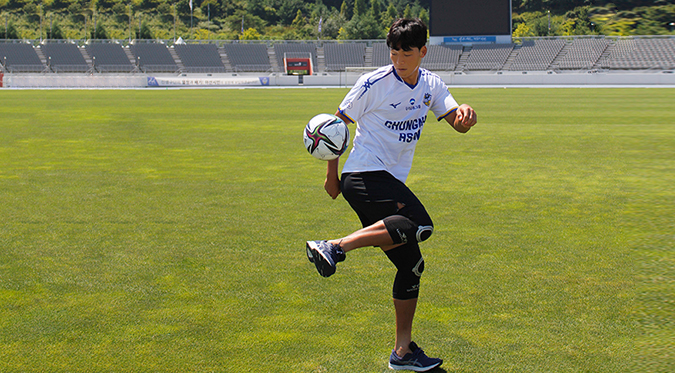 What's your mindset?
In the stadium, the mindset of "I'm the most talented" is really significant. And the skills to support that confidence. 
I need to be prepared to work hard.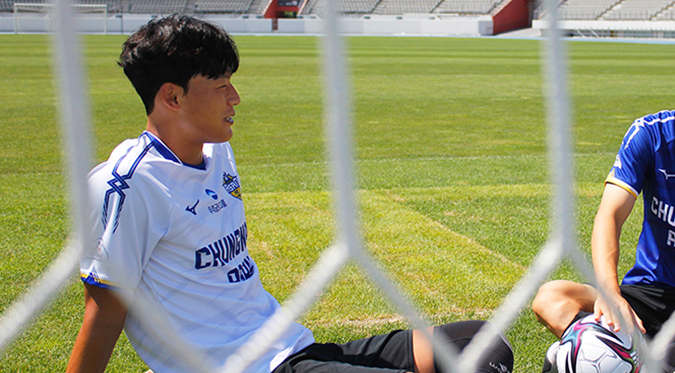 Do you have any jinx or habits before the game?
I wash my face in the locker room before the game.
Just do it five times and wipe it with a towel. Also, when I enter the stadium, I try to go out second from the back.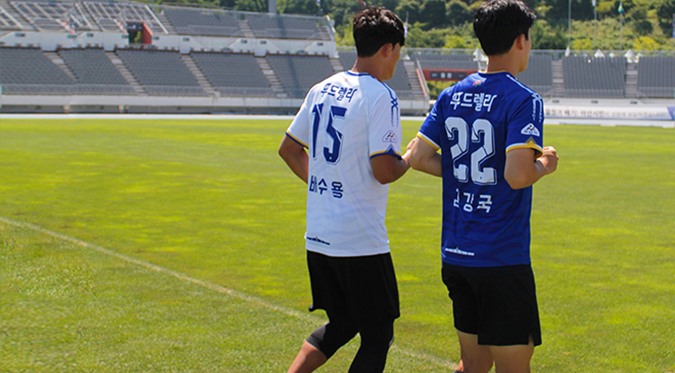 I think it will be affected a lot by the flow of the game. How do you control your mind every time?
If there's a 1 to 100, I'm inclined to keep it at 50.
If it's too high, I try to reduce it, but if it's too low, I raise it and set it to 50.
I think that's when I play the most effectively.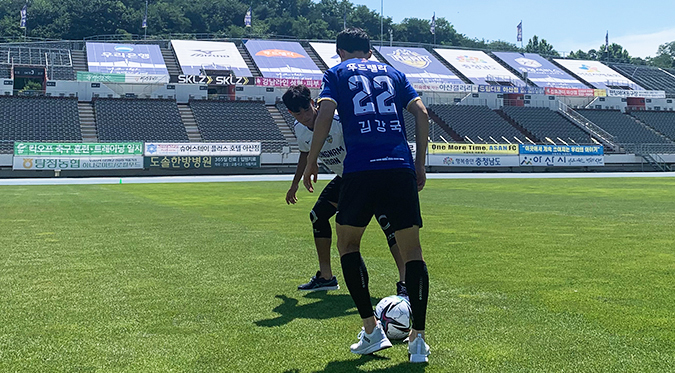 Please give an honest review after wearing Wavewear.
"Knee Guards K2" hold your knees tightly, depending on whether you wear them or not. 
There was a big difference in the weight and fatigue of the legs. So I tried to wear it. 
I'm in good shape the next day.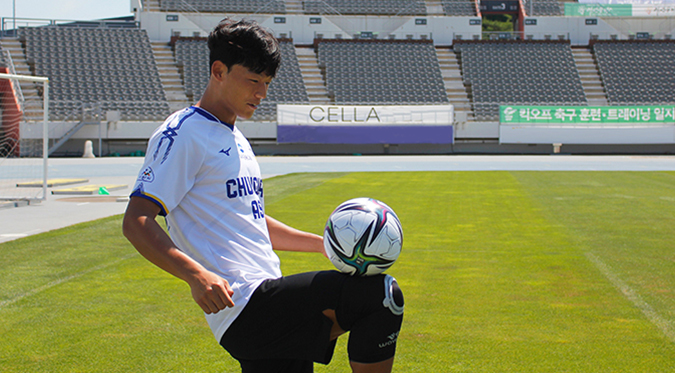 What is your future goal?
First of all, I want to play for a long time without injury.
I think the biggest goal for any soccer player is to become a member of the national team. To do that, I have to try to play in the first division. 
 Sooyoung Bae - Favorite Products