Lotte Giants Catcher, Number 33
180 cm | 102 kg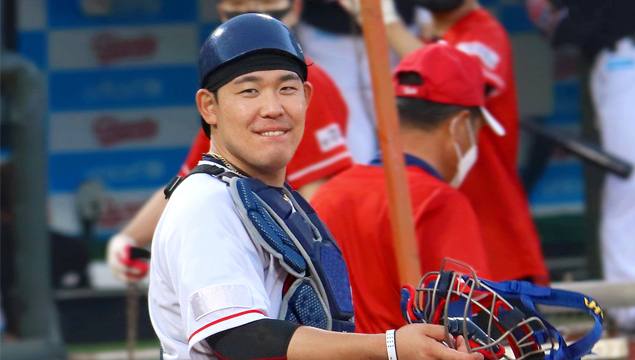 I'm curious about your first encounter with baseball. Was there any particular reason why you chose the catcher role?
I grew up in the countryside when I was young. I came across baseball for the first time in my neighborhood. Since then, I've been into baseball. Actually, I didn't choose the catcher role at first.

My school coach recommended me to be a catcher. Of course, I've experienced all the other positions.

When I was a student, I played all roles: pitcher, infielder, and outfielder. Among them, I think I'm more capable in the catcher role.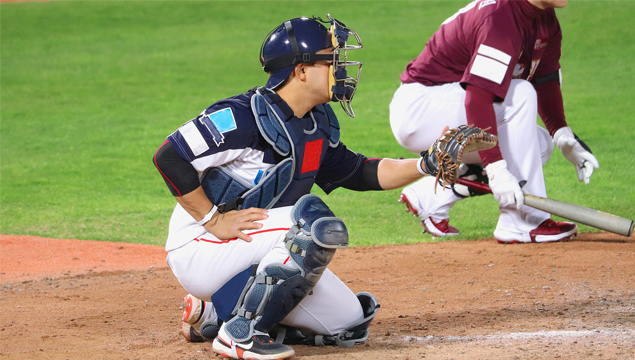 I think the burden of being a catcher and a batter is little different. Is there a difference between the two positions?
I think I feel more nervous when I'm defending. The batter gets points because of me.

Other players can help. But the defense is entirely up to me.

It is often directly related to defeat. I keep teaching myself to play better defense as a catcher.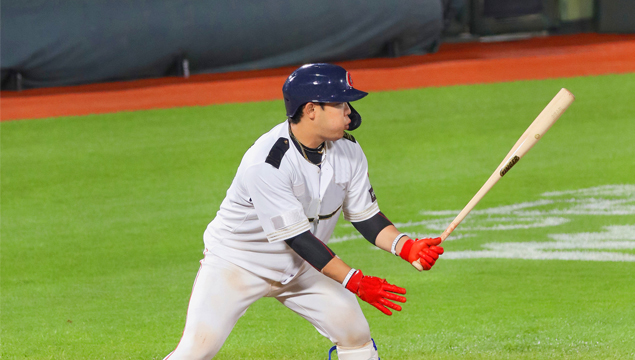 I think each player have a favorite play. What about you?
The crucial thing is that the game plays out exactly as you want. But most of the time it doesn't.

It's imperative to stop the flow of stolen bases, the same holds true for catching a foul fly ball.

Above all, I feel really happy when I get along with the pitcher. The game works well because we're excited about each other.
I don't think there are many times when everything turns out the way you want it to. Is there any episode that you remember?
My legs were shaking when I debuted. My body didn't listen to me.

Now I can think and move accordingly to the situation. I really didn't know anything back then. I can recognize my potential because I am a professional now.

At first, I wondered if what I'd been doing was baseball. That's what I thought. I felt like a fool.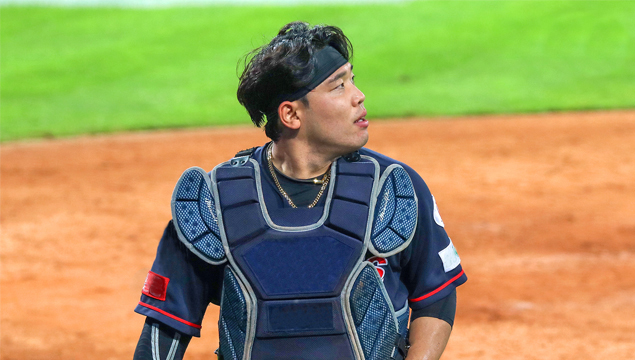 Is there anything you want to improve through training?
Catching, blocking, stealing, etc.

As a catcher, I keep practicing the basics. You have to keep paying attention and learn to get effective results in the field.

I still have a long way to go. I'm not good enough.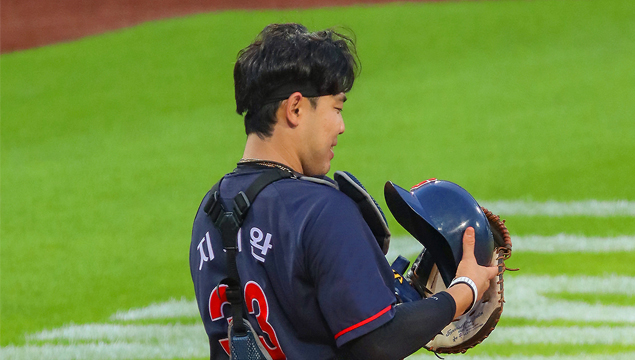 Tell us about your future goals.
First of all, I want to be recognized as a catcher and a player on the team. If I have a chance, I'll try on the national team uniform.

Of course, it depends on the situation and luck. It's a matter of how skilled I am. I want to achieve as many things as I can as a player.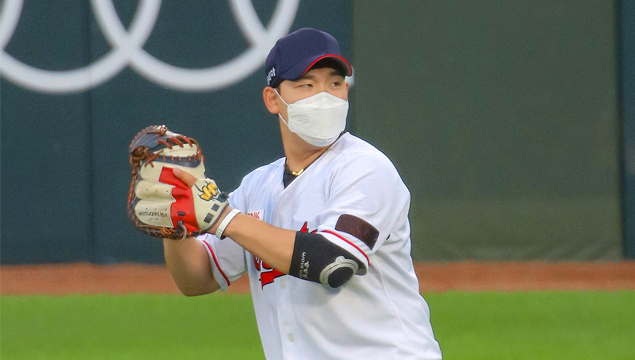 Which product was most helpful for baseball?
I liked Calf Compression Sleeves C2. They are comfortable to wear because they support your muscles. Since I repeatedly squat and stand up, my lower body is usually tired.

Thanks to Wavewear, I'm getting a lot of help.
 Si-Wan Ji - Favorite Products