Volleyball player, Representative of ItsVolley
200 cm | 89 kg
@itsvolley_official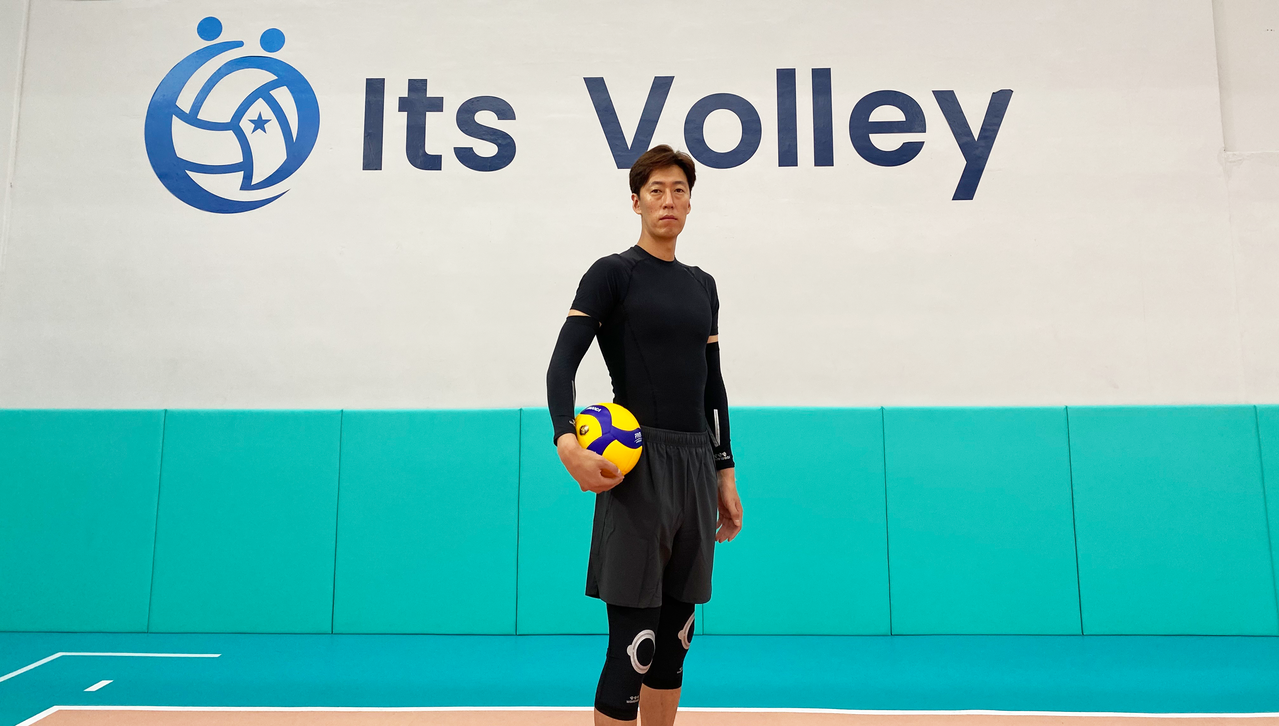 What made you start playing volleyball?
I actually got into exercising when I was in the 2nd grade of middle school. I must admit, compared to other players, I was a bit late. It was my tall stature that caught the attention of my physical education teacher. He saw potential in me and recommended volleyball. Since then, I embarked on my journey as a player, constantly traveling between my hometown of Yeosu and the training ground in Mokpo.

After completing my college education, I had the opportunity to meet Coach Kim Ho-Chul at Hyundai Capital. That experience truly opened my eyes to the wonders of volleyball. Under his guidance, I delved into various tactics and skills, with my head and body. It was a transformative experience that allowed me to envision a future dedicated to volleyball.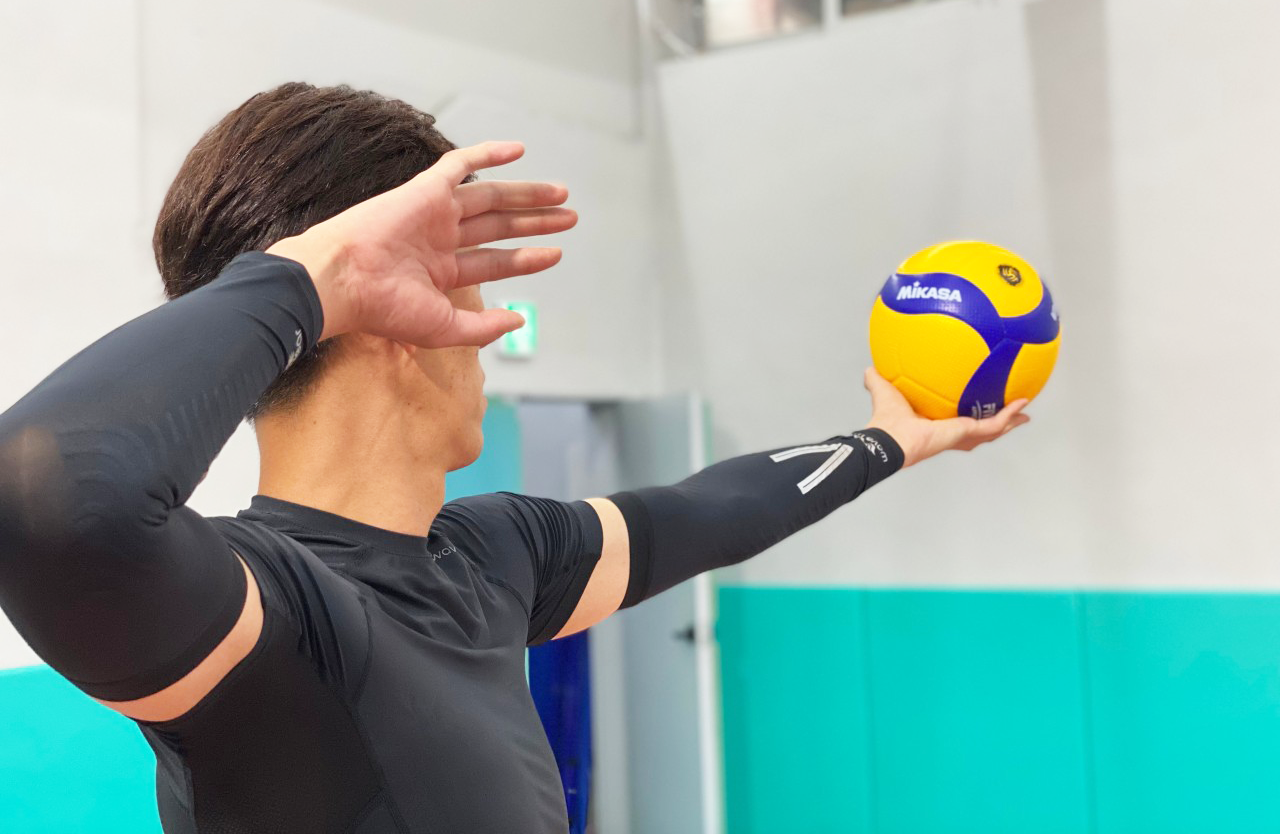 What's your secret to being the Number 1 blocking men's volleyball in Korea?
When it comes to blocking in volleyball, there's something incredibly captivating about the instant impact of hitting your hand on the ball and swiftly falling to the ground. This led me to analyze the technique more deeply and refine my skills in that area. As my understanding of the game grew throughout my career, I began to notice the positive results that emerged from the synergistic effect between blocking and other aspects of my play. I must also credit my teammates, Jeon Kwang-In and Seo Jae-Doek, for their support, which played a significant role in my progress.
Additionally, the Mikasa ball played a crucial part in my development. Compared to other balls, the Mikasa ball possesses a strong repulsion, requiring extensive practice and interaction.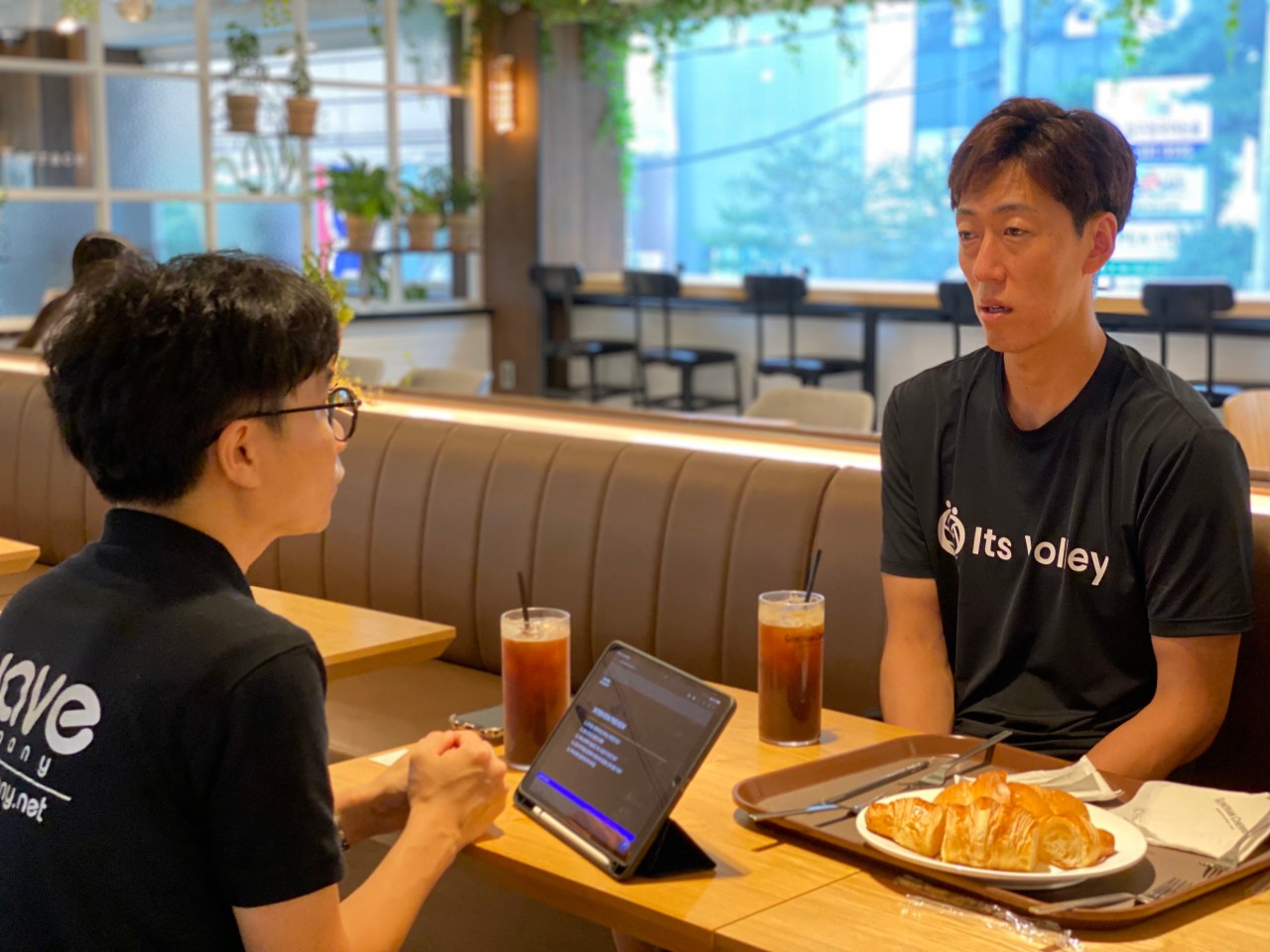 You spent your last professional day in Japan. What's the difference from Korea?
At a time when I was thinking about retirement, a good offer came and I always thought I wanted to try playing in a foreign country, so I decided to go to Japan without hesitation.

While Korea is currently transitioning towards a faster-paced style of volleyball, one of its notable strengths lies in its ability to deliver powerful hits from high positions. On the other hand, volleyball in Japan emphasizes a lower and quicker approach, placing a greater emphasis on finesse and precision. There are pros and cons to each other, so I believe it would be wise to combine them properly. Also, watching the training of the youth under the professional team in Japan, I thought it would be nice if in Korea could be possible to train volleyball without any pressure. Based on that determination, I founded a volleyball training center called Its Volley.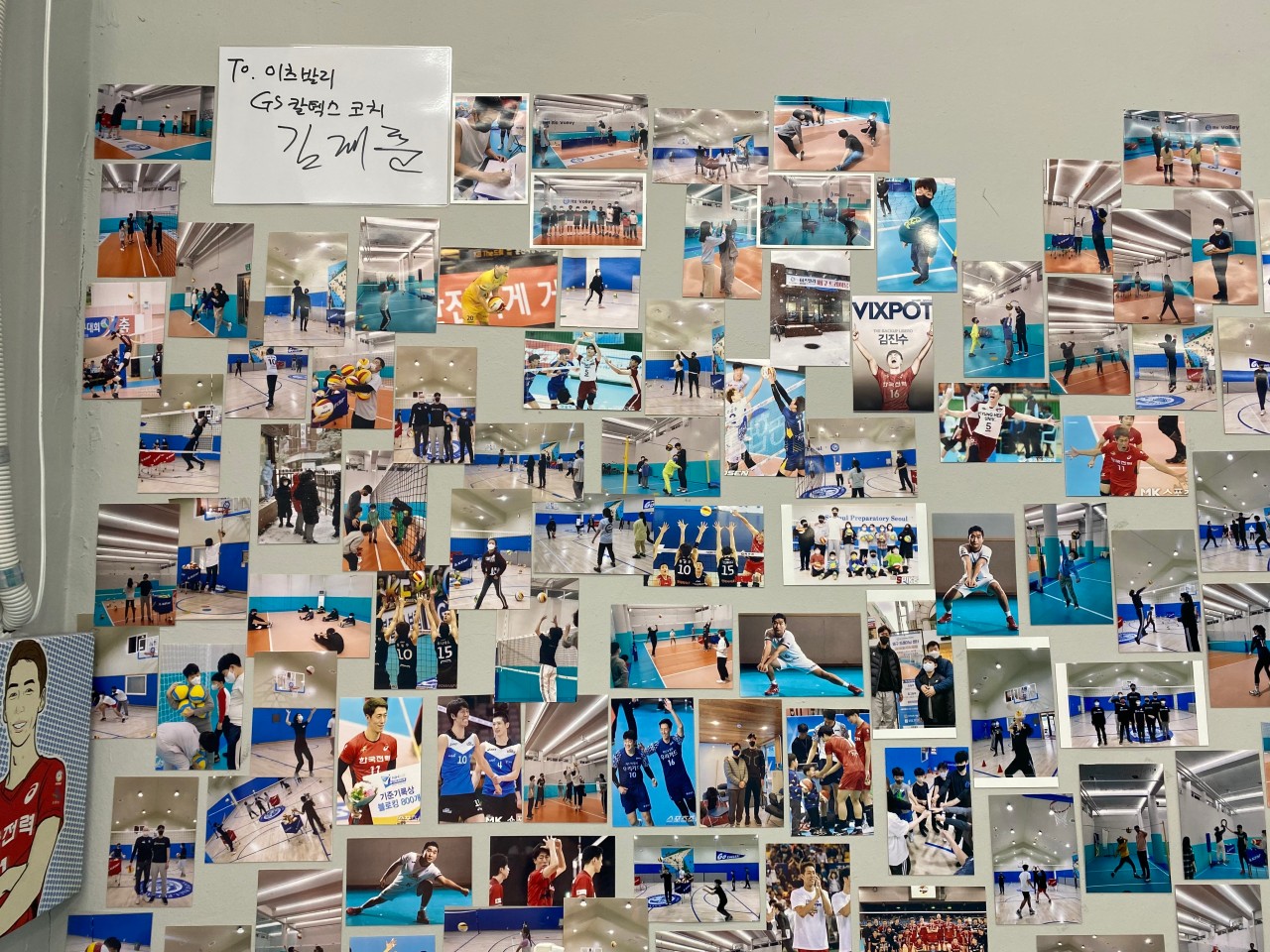 I'm curious. What's the difference of Its Volley?
At Its Volley, our motto revolves around the enjoyment of volleyball. Our aim is to spark the interest of individuals of all ages, both men and women, in the sport of volleyball. Nowadays, it can be challenging to find accessible avenues for learning volleyball, even if one is interested. As a result, volleyball is often perceived as a difficult sport to approach. However, in reality, it is an easily learnable sport. That's why Its Volley strives to break down the barriers and make volleyball more accessible to everyone. We aspire to share the beauty of volleyball as a team sport with as many people as possible. I feel rewarded when I see young friends growing up through the medium of volleyball.

In the case of elite players, professional volleyball trainers teach tight parts such as posture correction through systematic analysis as well as professional skills.

Usually, when you train in a team, the individual is given about 15-20 minutes, so the current education system is not enough to foster the elite. Therefore, in its Volley, we are determined of creating a better environment for both elite athletes and ordinary students who want to learn physical education.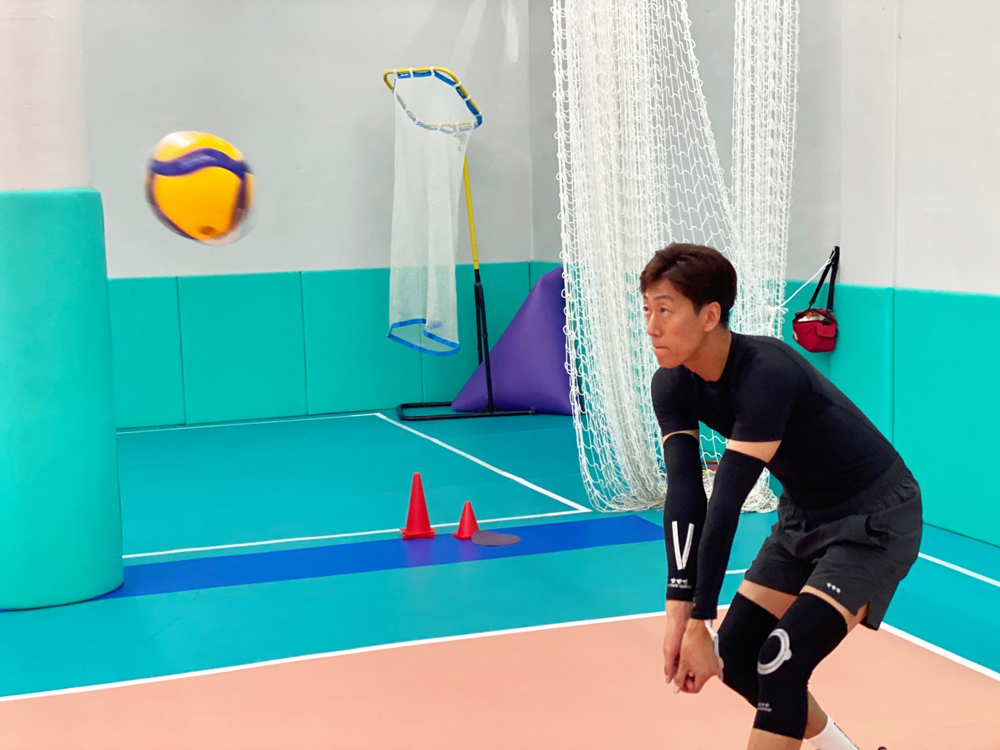 How did you feel about wearing Wavewear?
The T20 compression top is truly impressive. Unlike many other compression products that made me uncomfortable with a rolling sensation every time I moved during the game, Wavewear's T20 had a different experience. Thanks to the adhesive silicone embedded within the fabric, it securely hugged my back, eliminating any discomfort. In fact, the more I sweated, the better the adhesion became, which was simply amazing. The strategic taping on the shoulder and back of the T20 had a noticeable positive impact on my upper body.

The forearm protector F1 and the knee protector K2 provided proper pressure and support to the joint areas of my forearm and knee. As a result, I felt more confident in performing a range of movements.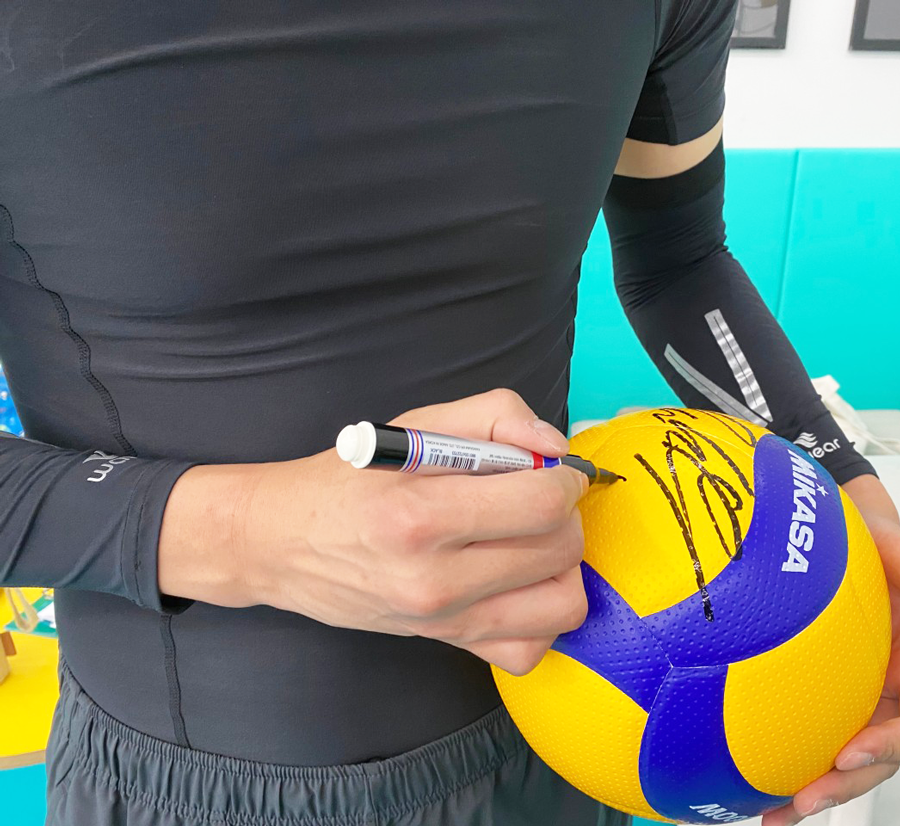 What are your future plans?
I plan to obtain a certificate of overseas leadership within the next year. 
And before that, I hope that the public's interest in Korean volleyball and other sports remains as it is now. By visiting and supporting professional games, volleyball fans can help develop the sport more. I therefore hope there will be a game in which both professionals and amateurs (all-time sports) are together, like the FA Cup in soccer. 
Also, I was impressed by the Korean mens volleyball team's game at the 2022 Volleyball Challenger Cup (VCC). Nevertheless, a successful generation change should be made by encouraging young players to experience various international games rather than staying with their current skills. The Paris Olympics next year is significant, but I hope that the foundation for volleyball development from a long-term perspective will be laid. I also want to study and try various ways to develop Korean volleyball and change the overall perception of volleyball.