Volleyball player, Representative of ItsVolley
200 cm | 89 kg
@itsvolley_official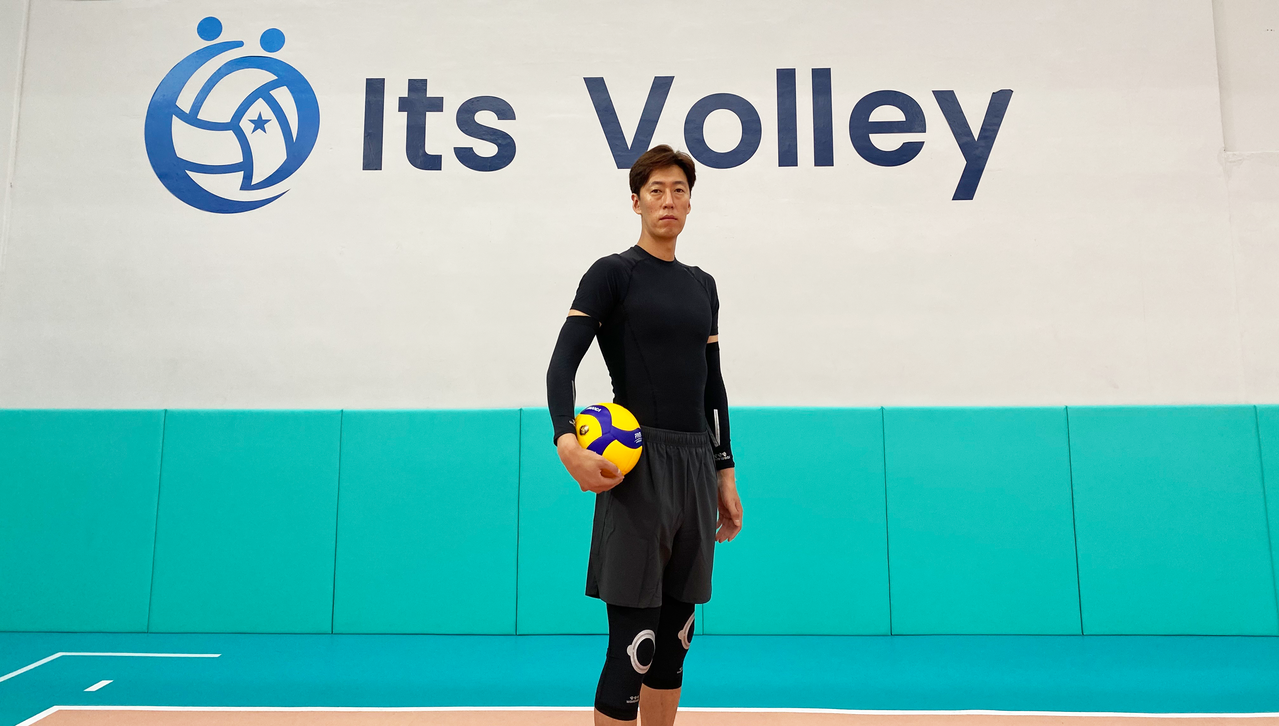 What made you start playing volleyball?
I started exercising when I was in the 2nd grade of middle school. Compared to other players. I'm late. My physical education teacher recommended it for me because I was tall. Since then, I have continued my career as a player by traveling back and forth between Yeosu, my hometown, and Mokpo, where the training ground is located. After graduating from college, I met coach Kim Ho-Chul at Hyundai Capital and opened my eyes to volleyball. 
I learned the beauty of volleyball by learning various tactics and skills with my head and body. I was able to establish a vision for my volleyball life in the future by finishing my career in Japan.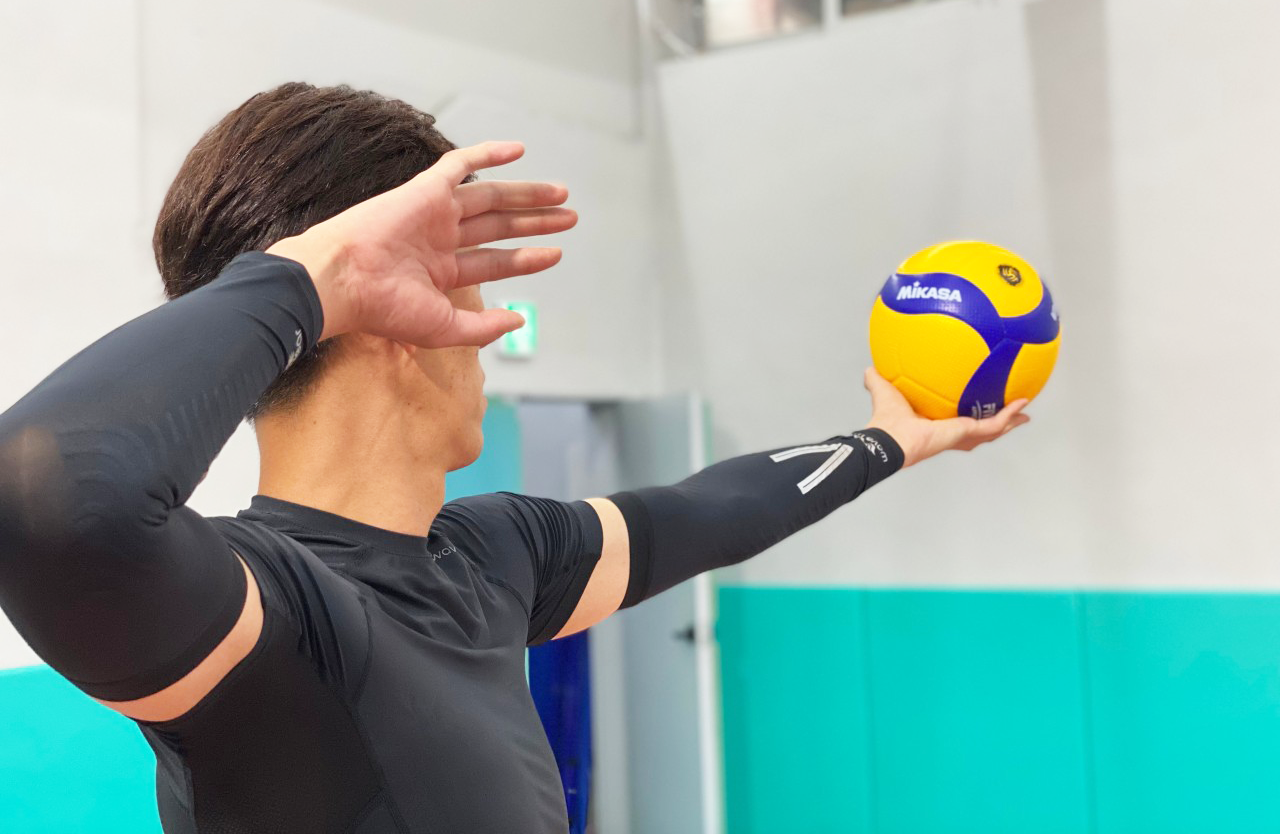 What's your secret to being the Number 1 blocking men's volleyball in Korea?
When you hit your hand and instantly fall to the ground, blocking is extremely attractive. So I analyzed more and refined my skills. As my view of the game widened later in my career, I think I got good results with the synergy effect between the two. It is also thanks to the support of my teammates (Jeon Kwang-In, Seo Jae-Doek) as well. 
And there was also the help of Prince Mikasa. The third-party ball has a strong repulsion, so I think you have to touch the Mikasa ball a lot to secure the competitiveness of the international game. There is not much difference from the striker's point of view, but in the case of receivers and liberos, there are many sensory differences.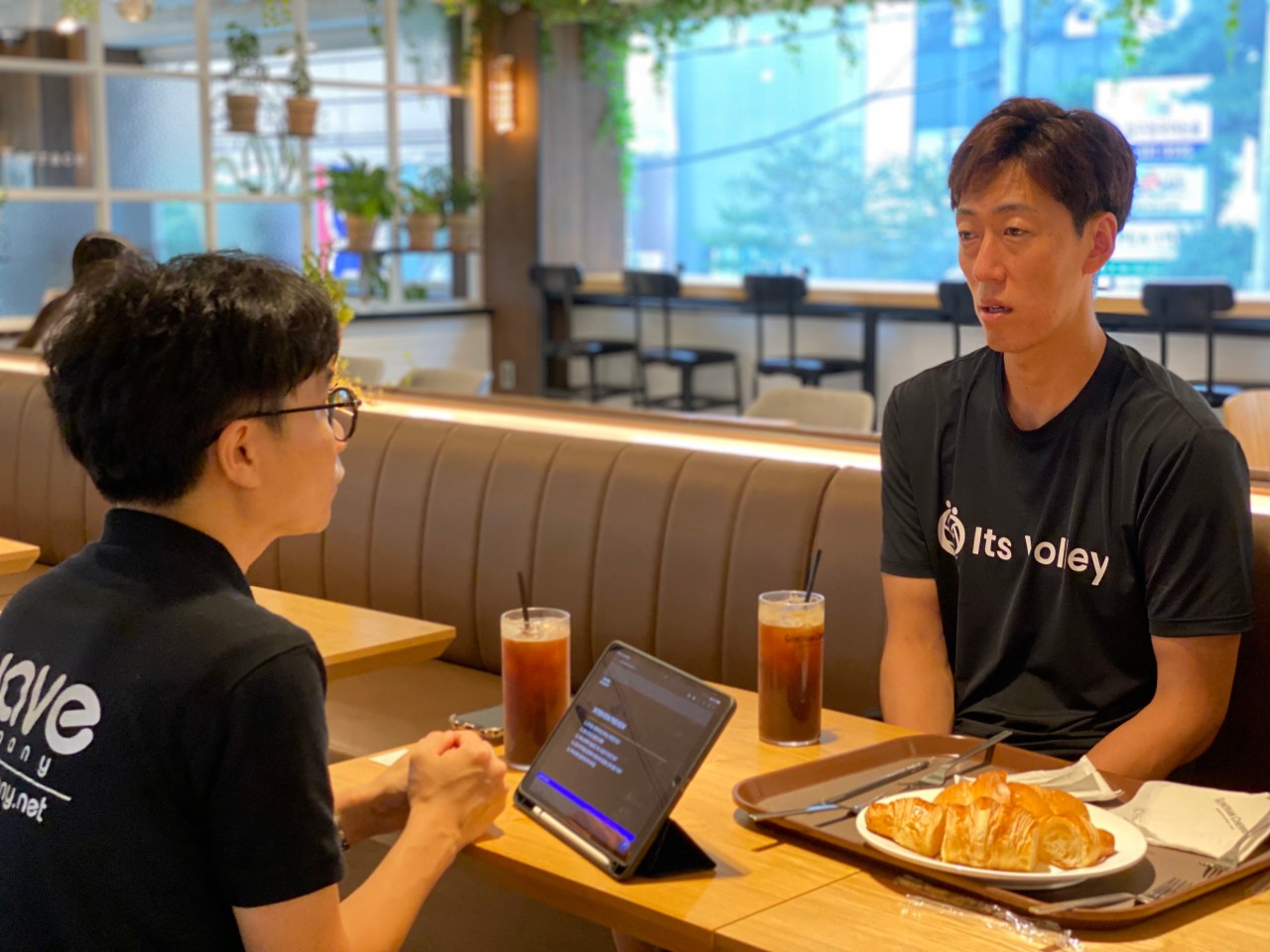 You spent your last professional day in Japan. What's the difference from Korea?
At a time when I was thinking about retirement, a good offer came and I always thought I wanted to try playing in a foreign country (overseas experience), so I decided to go to Japan without hesitation. 
While Korea is shifting to speed volleyball, its strength is that it can hit strongly from a high place. Volleyball in Japan focuses on sophistication that is lower and faster. There are pros and cons to each other, so I believe it would be wise to combine them properly. Also, watching the training of the youth under the professional team in Japan, I thought it would be nice if Korea could learn volleyball without any pressure. Based on that determination, I founded a volleyball training center called Itzbali.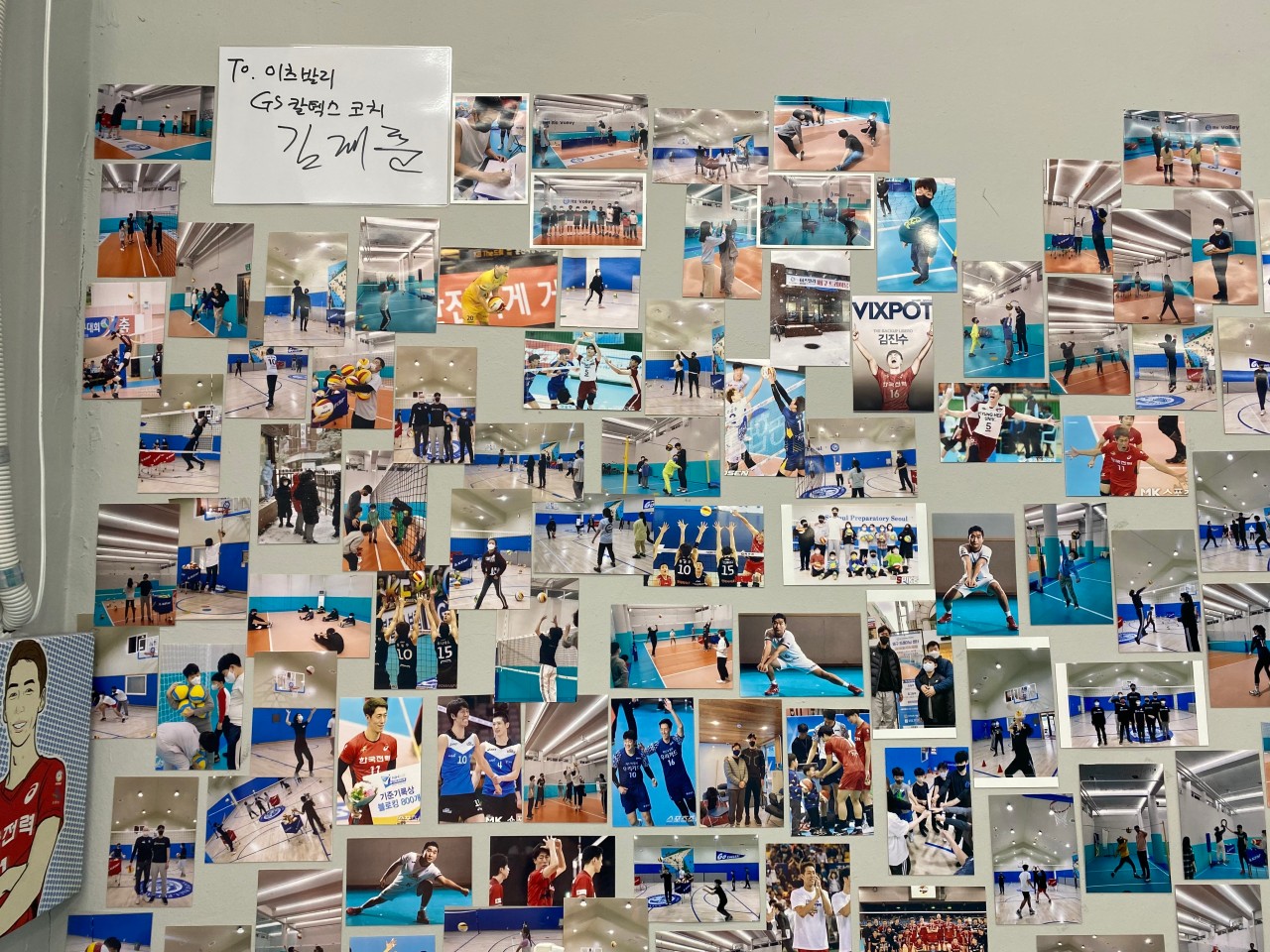 I'm curious. What's the difference of Itzbali?
Our motto is volleyball to enjoy. I hope that men and women of various ages from 1st to 57th grade will be attracted to the sport of volleyball through Itzbali. Even if you are interested, there is no place to learn around you. Therefore, it is recognized as a difficult sport to challenge, but volleyball is actually an easy sport to learn. So Itzbali is trying to lower the threshold for volleyball. I want to convey the beauty of volleyball as a team sport to as many people as possible. I feel rewarded when I see young friend growing up through the medium of volleyball. 
In the case of elite players, professionals volleyball trainers teach tight parts such as posture correction through systematic analysis as well as professional skills. 
Usually, when you train in a team, the individual is given about 15-20 minutes, so the current education systems not enough to foster the elite. Therefore, we run Itzbali with the determination of creating a better environment for both elite athletes and ordinary students who want to learn physical education.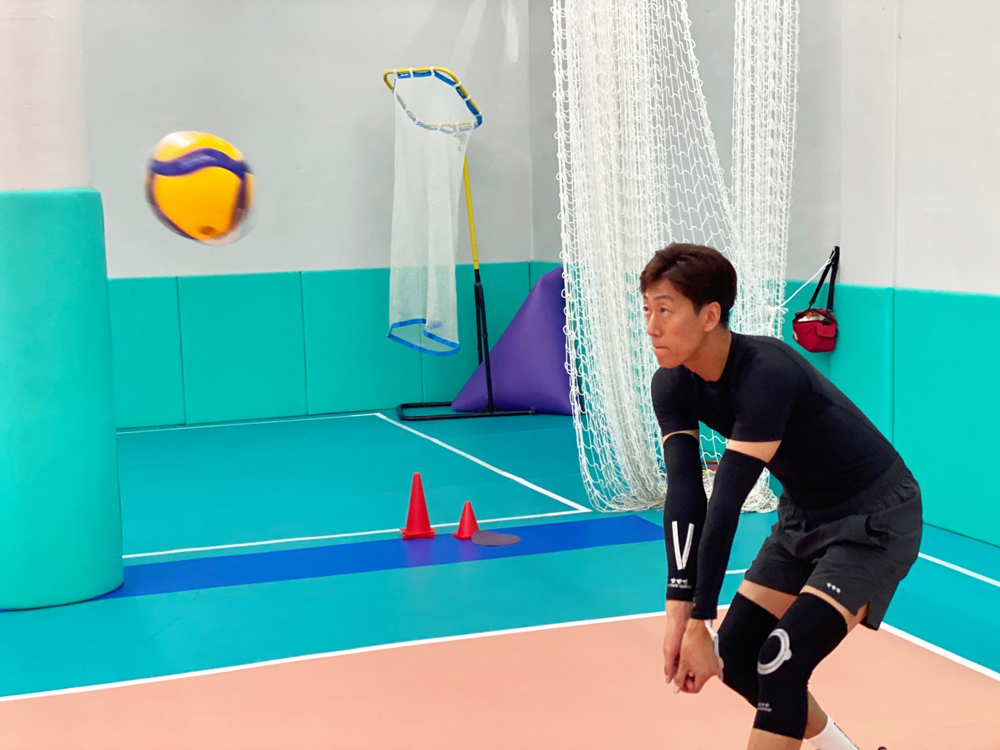 How do you feel about wearing Wavewear?
The compression tee (T20) is certainly nice. The rolling sensation I felt every time I moved during the game made me uncomfortable when I tried on many compression products. However, in the case of Wavewear products, the adhesive silicon inside the fabric held my back tightly, so there was no drying phenomenon. The more I sweat, the better the adhesion, so it was amazing. The taping on the shoulder and wait of the T20 seemed to have a positive effect on my upper body. The forearm protector F1 Pole Arm Sleeve and the knee protector K2 also press the joint area of the forearm and knee properly. Therefore, I was able to do various movements more confidently than usual.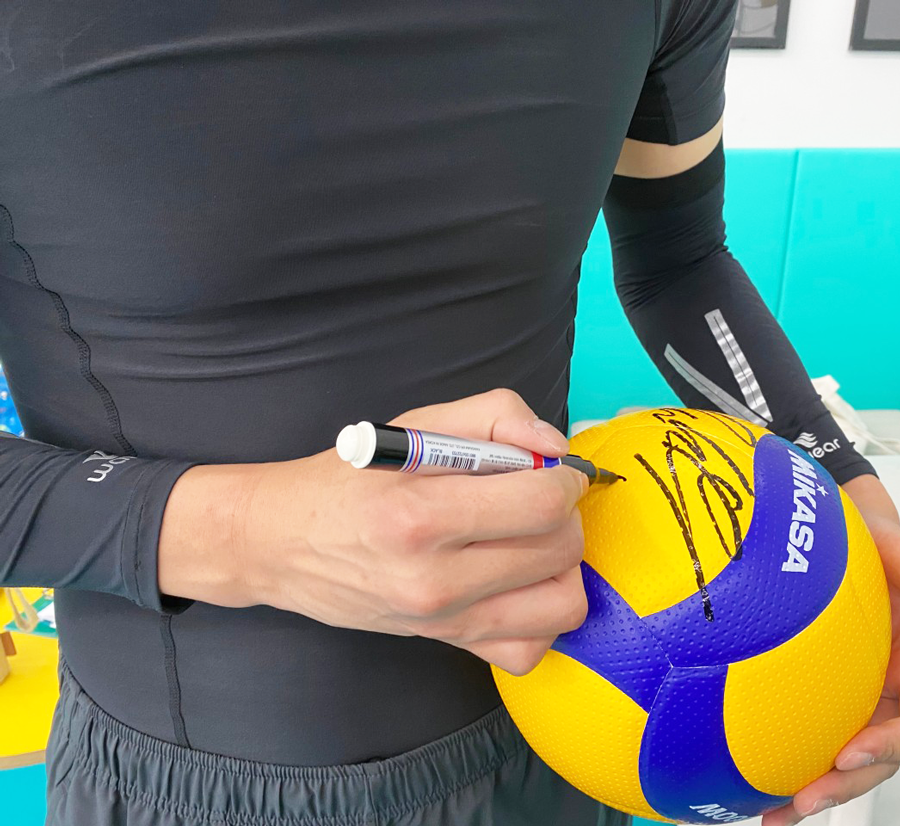 What are your future plans?
I plan to obtain a certificate of overseas leadership within the next year. 
And before that, I hope that the public's interest in Korean volleyball and other sports remains as it is now. By visiting and supporting professional games, volleyball fans can help develop the sport more. I therefore hope there will be a game in which both professionals and amateurs (all-time sports) are together, like the FA Cup in soccer. 
Also, I was impressed by the Korean mens volleyball team's game at the 2022 Volleyball Challenger Cup (VCC). Nevertheless, a successful generation change should be made by encouraging young players to experience various international games rather than staying with their current skills. The Paris Olympics next year is significant, but I hope that the foundation for volleyball development from a long-term perspective will be laid. I also want to study and try various ways to develop Korean volleyball and change the overall perception of volleyball.